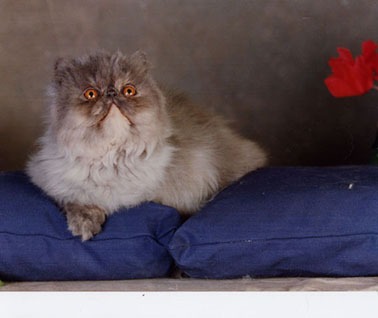 This magnificent female one Persian, is the beginning of our passion. We participated in our first Expo, Paris Baltard. Next in the same year arrived SoftVelvet of Lanleya, Salsa of Cornwall then Kuang Chou Soraya.

Then, as all the fascinated persian one, we discovered the birth joy, while married Salsa and Soft Velvet.

This was the beginning of our experience of breeder. Since the years passed and we always fascinated by this wonderful cat that is the persian one.